Partners and memberships
At Sixtus Compliance and Sixtus Technologies we have multiple partners and hold various memberships.
See who we collaborate with and which memberships we hold.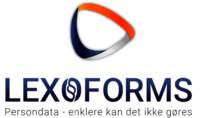 Lexoforms delivers a great, user-friendly tool for the SME segment to handle GDPR compliance requirements.

Complyon is a SaaS governance-, risk- and compliance platform. Built for GDPR, developed into a GRC tool, the platform provides an data model and helps companies regain control of data, and improve compliance management.

Whistleblower Software App is our newest collaborator. The company has recently become ISAE300 certified and are behind a software for the next generation of whistleblower services.